(please scroll down for english version)
Neben den Cafénachmittagen nutzten wir die warmen Abende und lauen Nächte dieses Jahr und veranstalteten in Kooperation mit "Zu Hause in Prohlis e.V." an vier Abenden ein gemütliches Sommerkino in der grünen Kulisse des Gemeinschaftsgartens.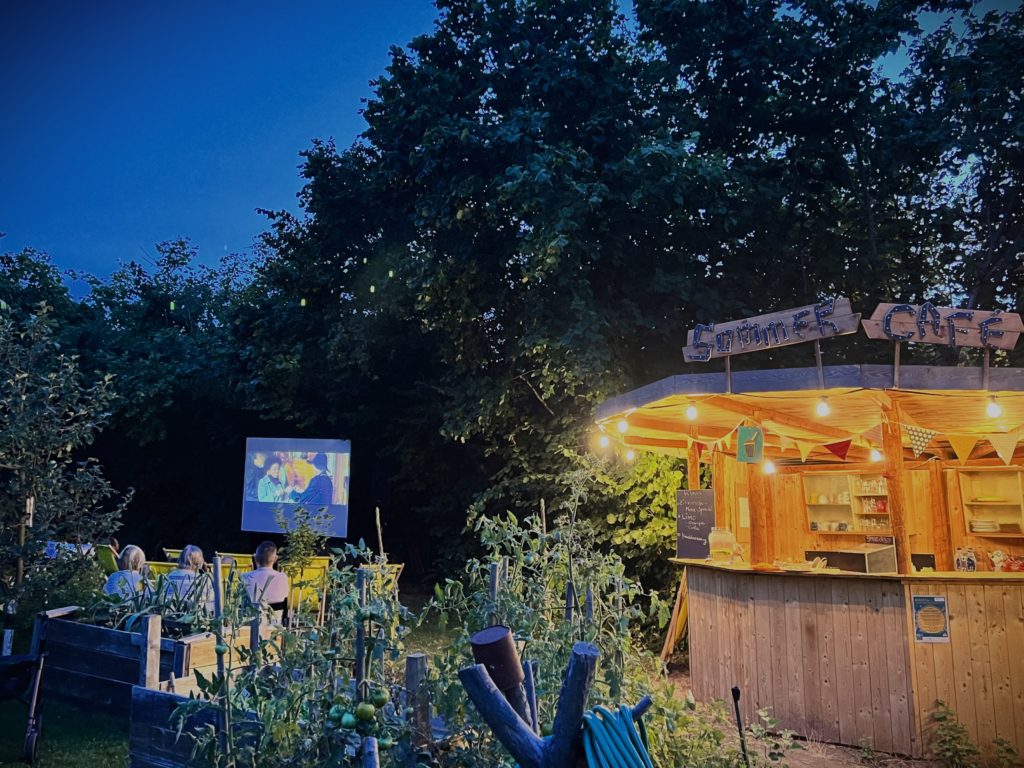 Dieses Kinoangebot war eine schöne Möglichkeit für Prohliser*innen, Nachbar*innen und Freunde, sich zu treffen und inmitten der blühenden Vielfalt des Gartens einen Film anzuschauen. Filmstart war jeweils 20 Uhr und bei allen Veranstaltungen war der Besuch kostenlos. Kleine Spenden zur Unterstützung des Gemeinschaftsgartens waren natürlich willkommen. Zusätzlich gab es Knabbereien sowie eine kleine Auswahl an Limonaden, mit denen man sich auf eine der vielen Sitzmöglichkeiten oder Liegestühle niederlassen und in die Welt der Filme eintauchen konnte.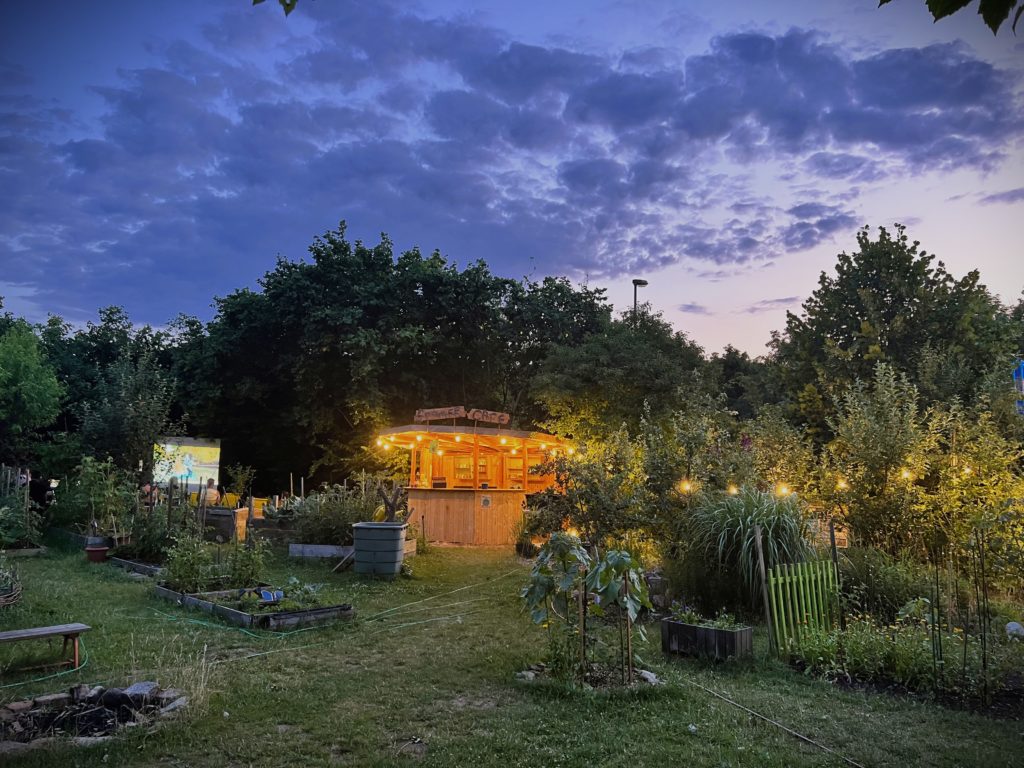 Die Atmosphäre an allen Abenden war ungezwungen und entspannt, und die Möglichkeit, unter freiem Himmel zu sein, verlieh dem Kinoerlebnis eine besondere Note. Wenn Ihr noch keine Sommerkinoveranstaltung im Gemeinschaftsgarten besucht habt, solltet Ihr dies im kommenden Jahr auf jeden Fall tun. Wir freuen uns auf euren Besuch.
Summer cinema in the community garden: enjoy movies under the open sky
In addition to the café afternoons, we took advantage of the warm evenings and balmy nights this year and, in cooperation with "Zu Hause in Prohlis e.V.", organized a cozy summer cinema in the green setting of the community garden on four evenings.
This cinema offer was a nice opportunity for Prohlis residents, neighbors and friends to meet and watch a movie amidst the blooming diversity of the garden. The films started at 8 p.m. and all events were free of charge. Small donations to support the community garden are of course always welcome. In addition, there were nibbles as well as a small selection of sodas with which to settle into one of the many seating areas or lounge chairs and immerse oneself in the world of the films.
The atmosphere on all evenings was casual and relaxed, and the opportunity to be outdoors adds a special touch to the cinema experience. If you haven't yet attended a summer cinema event at the Community Garden, you should definitely do so next year. We look forward to your visit.